Swimming with Whale Sharks at Chole Mjini and Kitu Kiblu
Posted on Sun November 18, 2018.
Swimming with whale sharks is a unique experience and a bucket list item for many people. These gentle giants only surface in a few places in the world, for a limited period of time, and finding the right place to have your encounter, isn't as straight-forward as it might seem.
Read more about where to swim with whale sharks here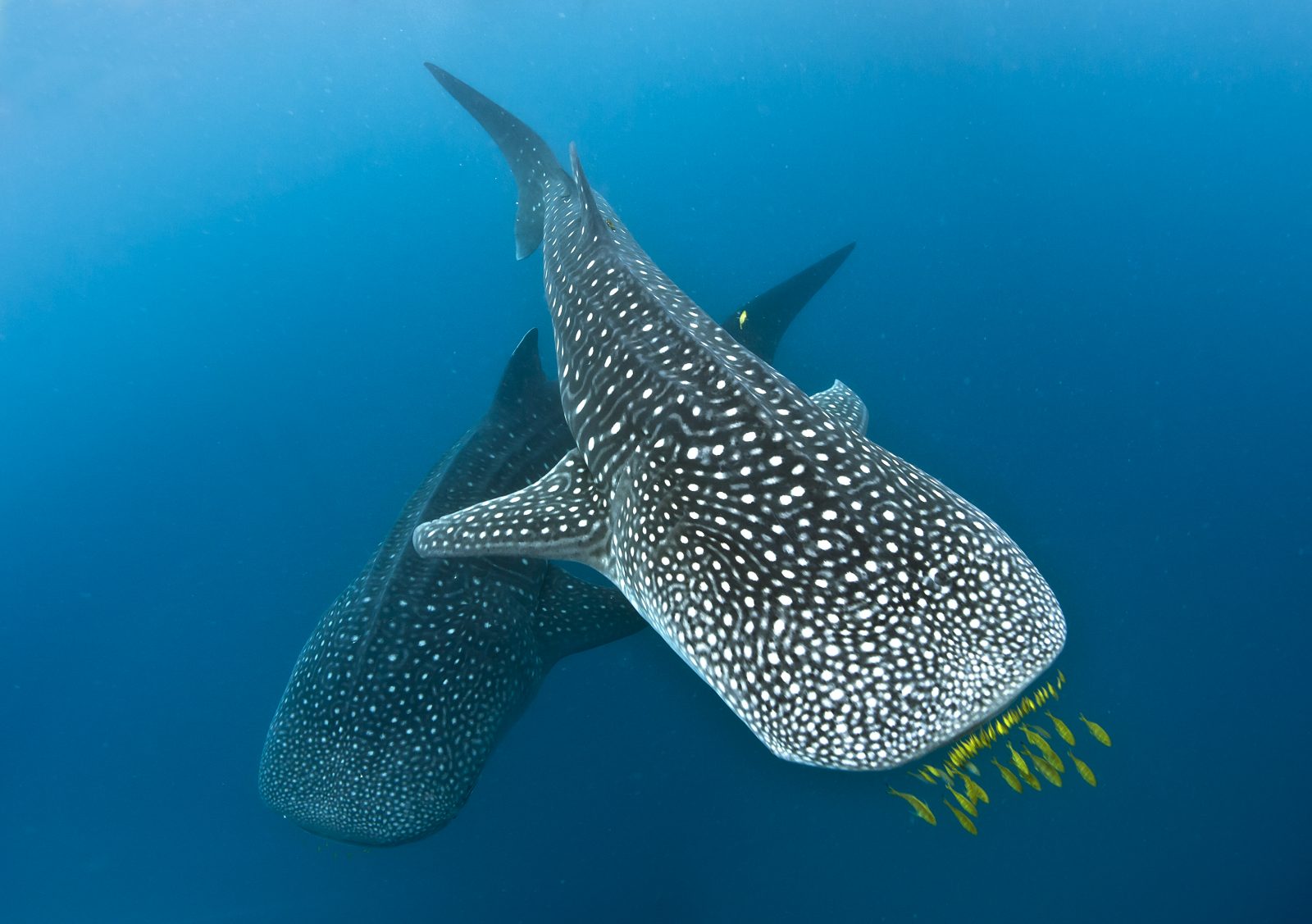 At Chole Mjini and Kitu Kiblu, responsible whale shark encounters are a core part of what we do – and with the longest whale shark season in the world – it's usually quite easy for us to share this special experience with others. Every now and then we even give away an entire 5-day whale shark getaway for two! This year Emma Sjøvik was lucky enough to win this prize.
Emma entered our Facebook competition and she won a 5-night stay for two at Chole Mjini and Kitu Kiblu. This prize will give her the opportunity to not only have up-close and personal encounters with the planet's largest fish species but it will also give her and her partner the chance to discover why Kitu Kiblu and Chole Mjini are some of the most unique places in the world to do this.
Here's what Emma is in for and what you could experience if you book a stay with us.

Kitu Kiblu – Mafia Island
On the West coast of Mafia Island (a small island off the coast of Tanzania), you will find a small cluster of tented stilt houses amongst cashew and coconut trees. This is the island-style accommodation for those who want to get away from it all to experience raw, unfiltered nature – and of course – to swim with whale sharks.
A pristine beach with beautiful mangrove trees becomes your front yard and your departure point for your half-day whale shark excursions. On these excursions, you decide how close you want to get to the placid whale sharks – whether you want to swim or snorkel with them, or just admire them from the boat. Our skilled local staff members happily share their knowledge about these gentle creatures while always making sure you're comfortable and looked after – not just on the boat – but back at your humble abode too.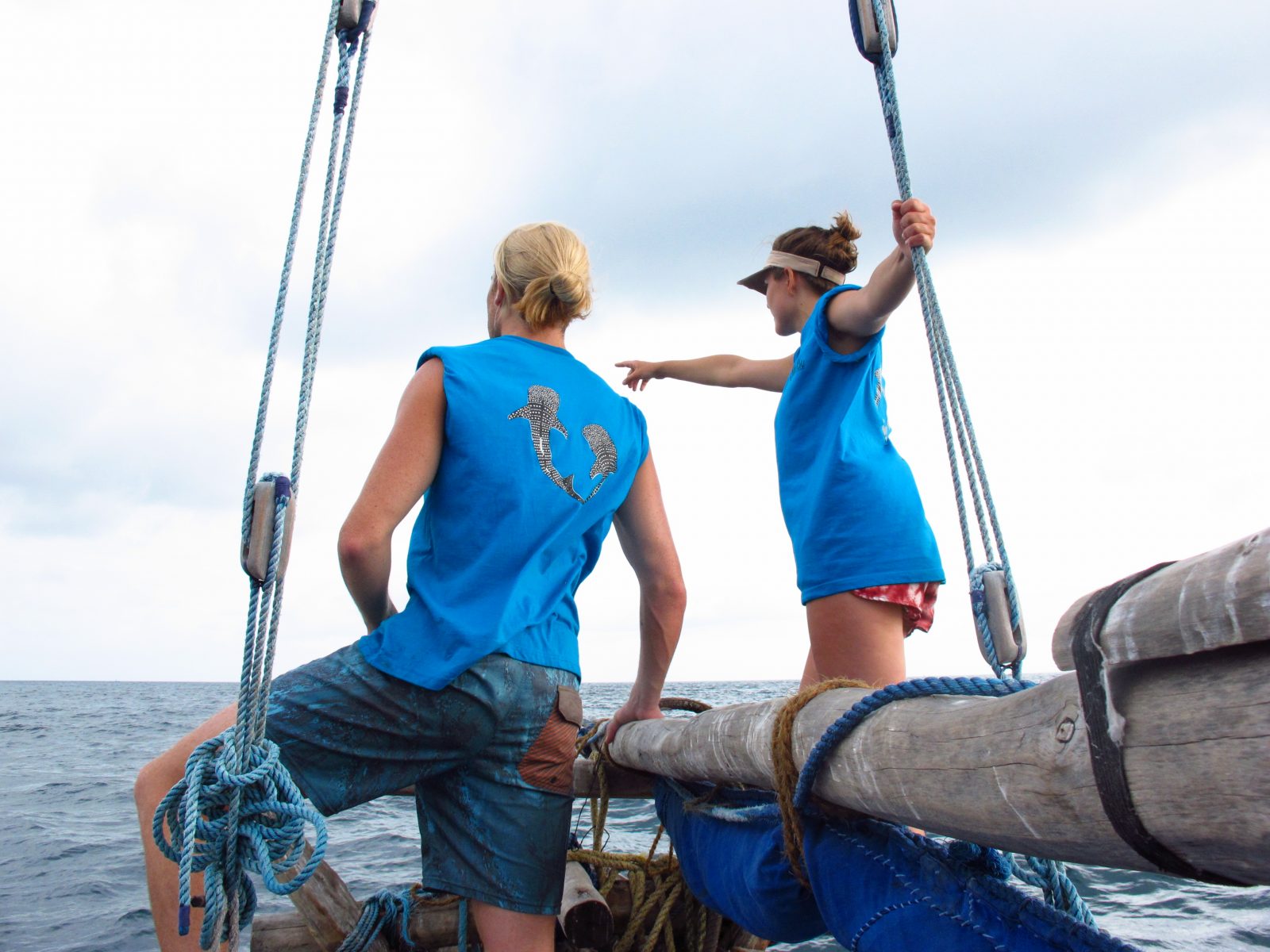 Chole Mjini – Chole Island
Our sister lodge, Chole Mjini is situated on an even smaller island, Chole Island, just a short boat ride from Mafia Island. Chole Mjini is a place for complete relaxation amongst the baobab trees. And we really do mean 'amongst' the trees. At Chole Mjini you get to choose between 7 uniquely designed treehouses – each with their own special characteristics. Whether you want to have a view over the sea, to be nestled in ancient ruins or you want to hug a baobab every night before you climb into bed – there's a treehouse for you.
With an off-the-grid, back to basics setup right in the middle of the jungle, the Chole Mjini Treehouse experience is the perfect way to get some serious R&R in during your whale shark adventure holiday. Fall asleep to the sound of the abundant jungle life, take a stroll through the ancient ruins, dive with a divemaster and enjoy fresh seafood and delicious island-grown food every day. Now, doesn't that sound like a way to end-off a whale shark trip?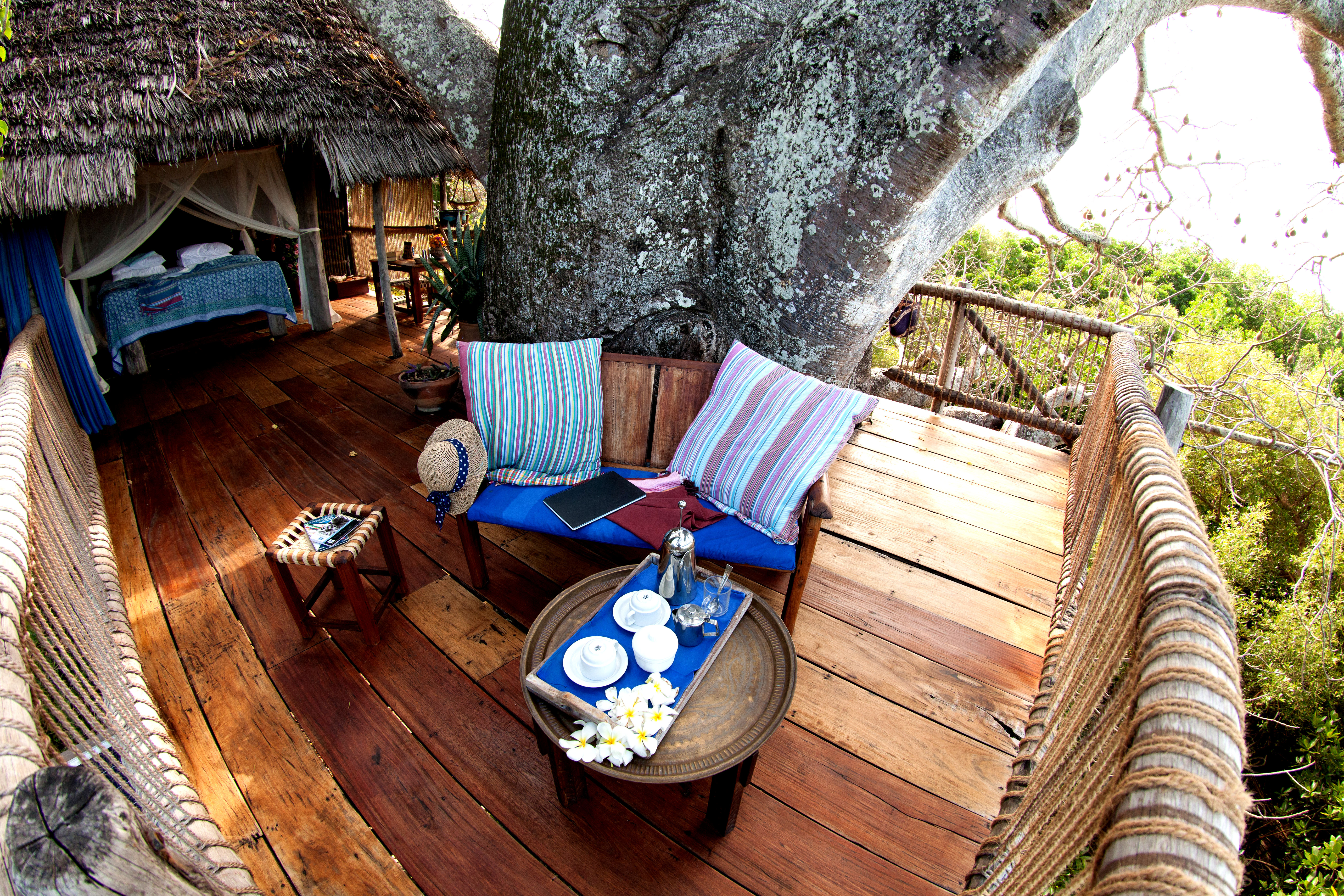 Get in touch if you want to find out more. We're always running specials and competitions, so keep an eye out on our website and social media. Maybe you will be our next lucky winner!