Swimming with Whale Sharks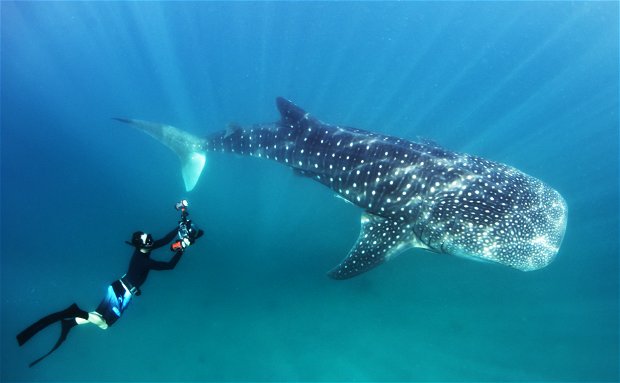 "The whale shark experience rates as one of my top wildlife experiences of all time… Unbelievable!"
It is one of life's great privileges to swim alongside one of these gentle giants, and the season when these magnificent animals aggregate here is longer than anywhere else on the East African coast.
They occur in Mafia waters year-round but when the conditions are right they feed on the surface in the shallow waters on the western side of the island, close to Kilindoni and they are therefore easy to find. In this 6-month season, sometime between October and March we visit to swim with them.
Whale sharks are fascinating creatures: some live more than 100 years, reaching lengths of up to 20m and weighing in at 15 tons, yet they are totally harmless, feeding on enormous quantities of plankton that they hoover up as they swim. 
No previous experience necessary. Swimming or diving is easy with snorkels only.
Click here to view ACTIVITY RATES