A honeymoon for the truly wild at heart
Posted on Thu September 26, 2019.
Picture the quintessential, fairytale honeymoon with you and your sweetheart skipping into the sunset and taking rose petal baths… Chole Mjini is not that. Sure you'll be staying in a romantic treehouse, in a forest, on a tropical island with only a handful of other people around… but there will be no rose petals… or baths. Au contraire. This place is not for everyone… but it is for the truly wild at heart.
Wake up to the sounds of thousands of birds, soothing waves, and coffee. Yes, coffee.
Soft, squeaking sounds from a pulley system mark the alarm for another day, as your freshly brewed coffee gets hoisted up to your treehouse in a traditional Swahili basket. Its Saturday, and you get to have Saturday every day. The difference is your usual coffee-and-cuddles morning routine now takes place high up in a baobab tree – in your open-air sitting area, your second-floor teahouse, your luxurious hammock or your large comfy bed.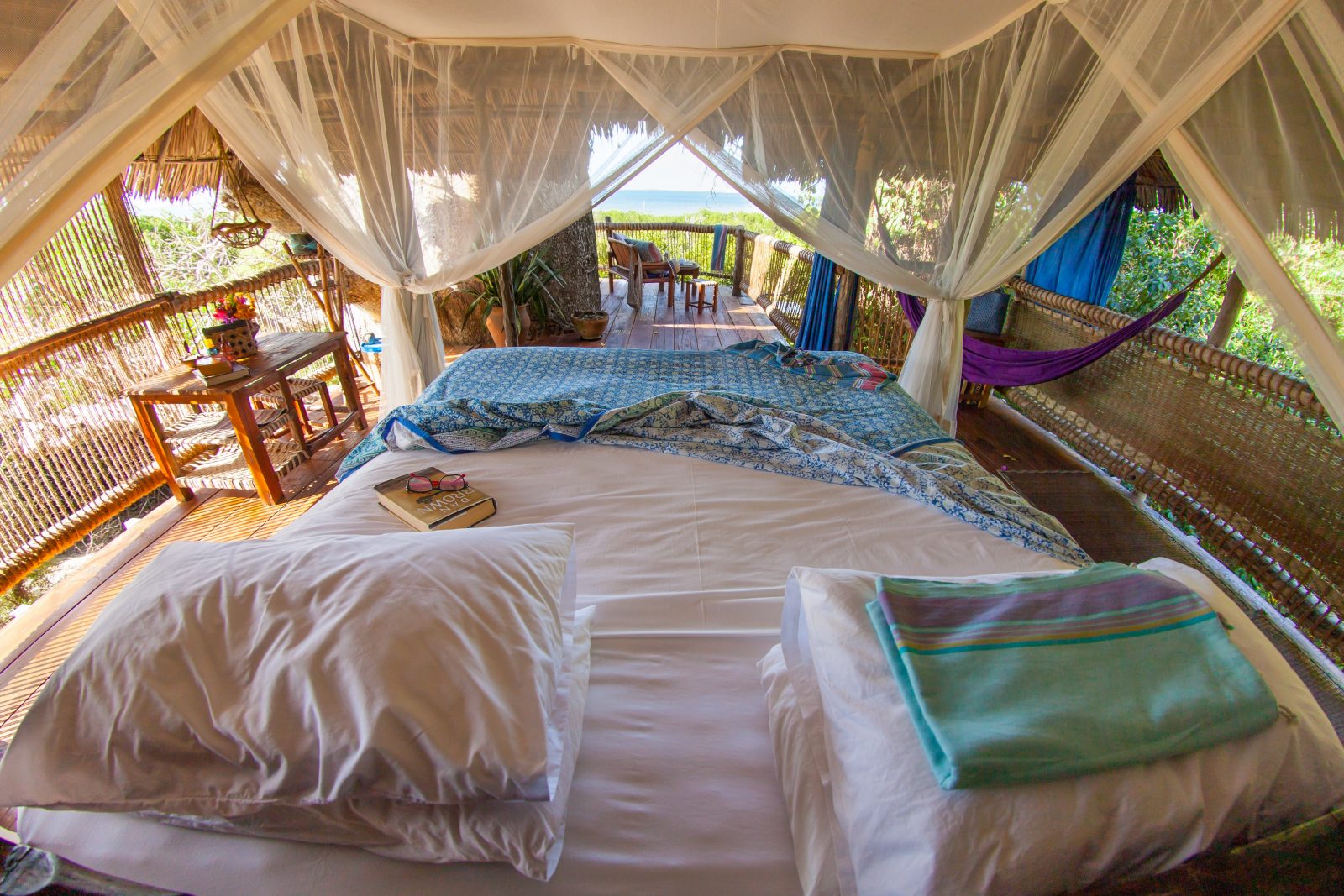 Feeling the gentle ocean breeze, listening to the orchestra of birds in stereo around you and the azure water lapping at the bottom of your treehouse and knowing that, at any time, you can just reach your arms out and touch the mother of all baobabs growing through your living room… That becomes your day-to-day reality at Chole Mjini, and it sets the scene for a very rare nature experience – one that is intended to be shared. The question is, are you willing to let go of the everyday comforts that dictate your modern lifestyle – at least for a while?
Being close to nature means being far away from everything else
A private forest shower, an outside bathroom, limited electricity, and monitor lizards as downstairs neighbours – these are some of the living arrangements you need to get used to, to truly reconnect with nature, yourself and your significant other. But these small sacrifices are duly made up for in other types of luxuries unique to this special environment.
The word 'fresh' gets a new meaning at Chole Mjini
Your fruit salad this morning was hanging in various trees around you last night, and it's very likely that your fish at lunch came fresh off a local fishing boat a couple of minutes earlier. Everything on your plate is freshly caught, harvested, and baked so you can experience the best local cuisine our tropical island has to offer.
Your romantic dinner table – a different setting every night
Good quality food is of course only a part of what makes the meal. The atmosphere is very important, especially on your honeymoon. That's why every dinner at Chole Mjini is set in a different location and for honeymooners, we go the extra mile.
Soft, oil lamps guide the way to your romantic candle-lit table for two. One night you'll be dining in the harbour with calming waves as background music, the next, you'll be dazzled with beautiful flower decorations and warm, glowing oil lamps colouring the walls of your private room in the ancient ruins. Every night is different and special.
Swimming with whale sharks, baby turtles and Jean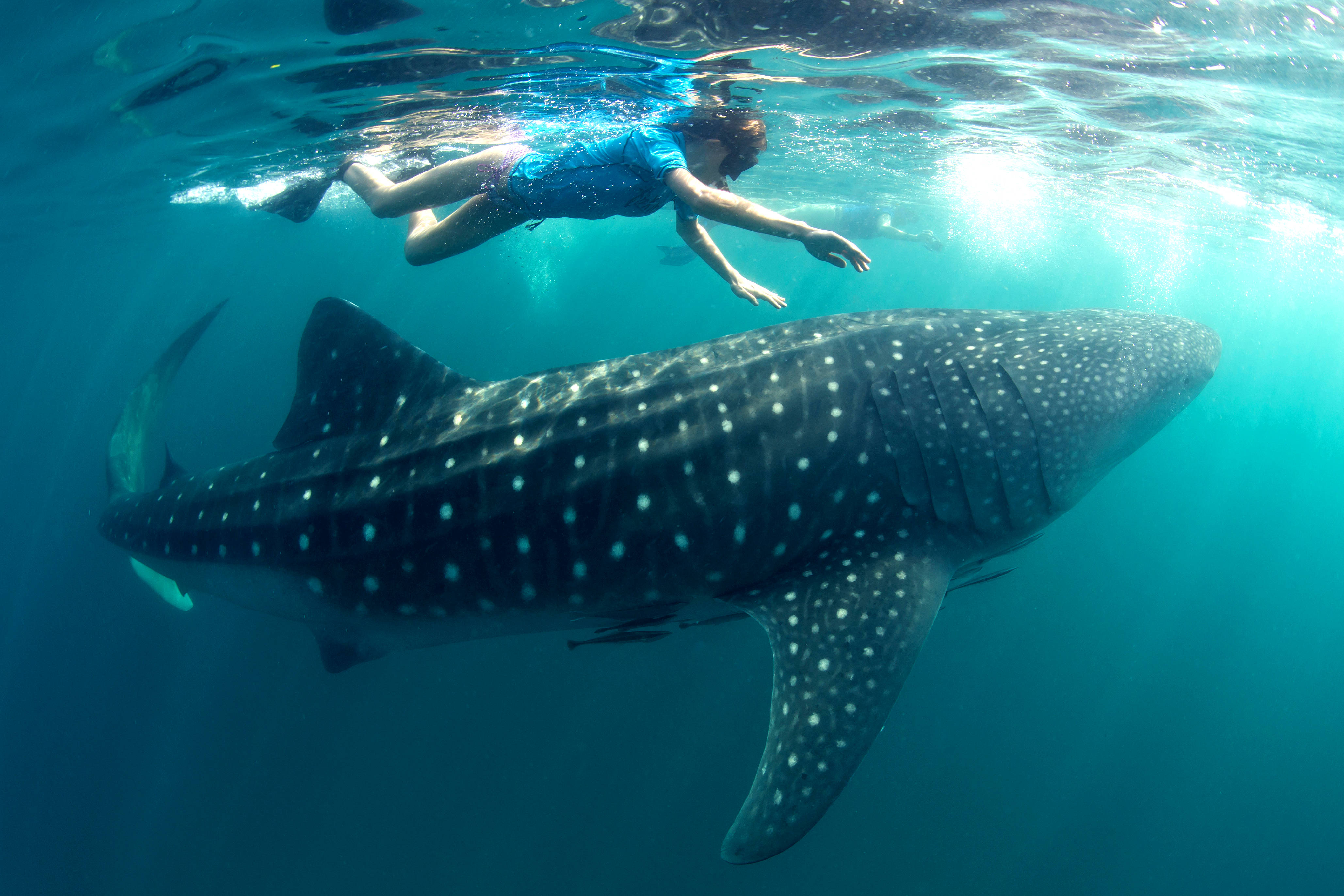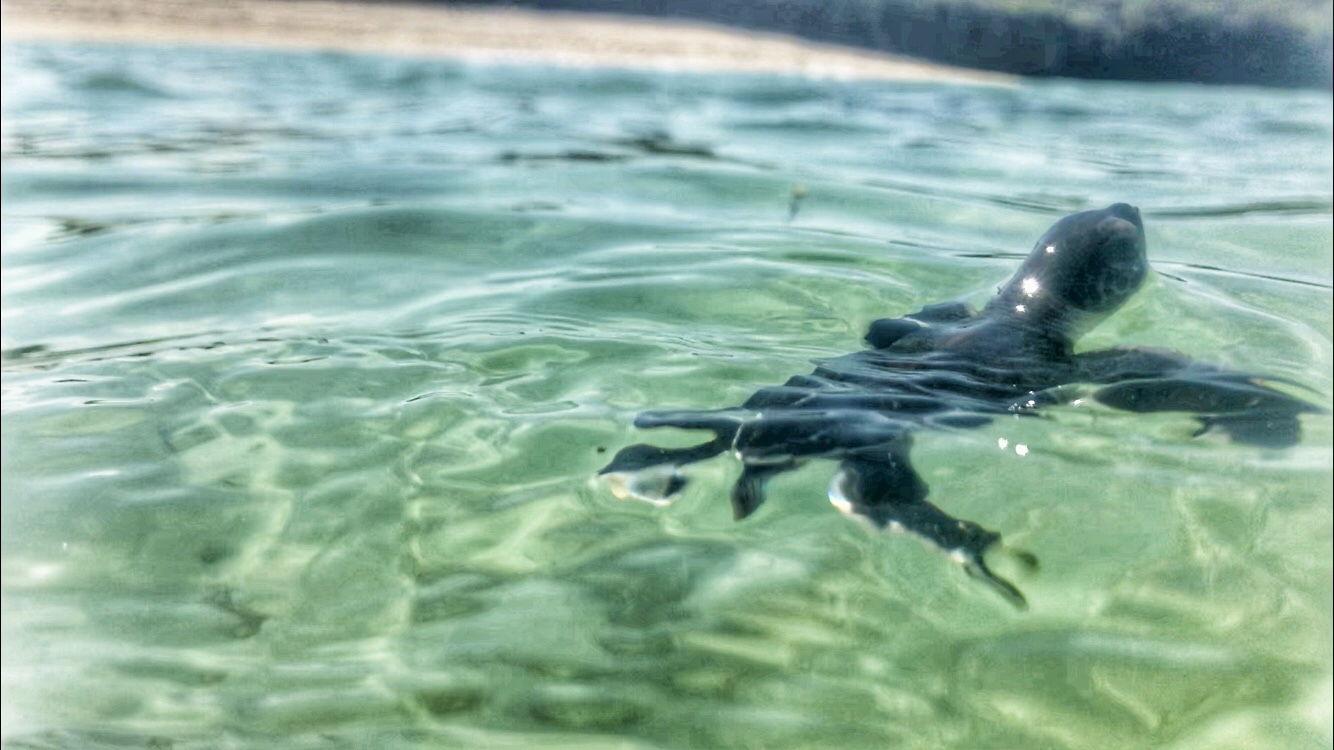 This is one of the few non-touristy places in the world where you are just about guaranteed to swim with whale sharks during whale shark season. Swimming in close proximity to these gentle giants is a bucket list item for so many people and for the nature-loving couple, it is guaranteed to make your honeymoon unforgettable.
This largest fish in the world shares its home with a multitude of incredible marine creatures of all shapes and sizes, including newly hatched baby turtles on the other side of the scale spectrum. Watch these tiny turtle hatchlings pop their heads out of the sand and start making their way to the sea for the very first time. Get in the warm, azure waters with them to experience the start of their life's journey – a perfect moment to reflect on your own.
And if swimming with these wonderful creatures has piqued your curiosity about the sea life in the incredible Mafia Island Marine Park, you might want to consider taking the plunge into deeper waters. Jean, one of our owners, is a certified PADI Master Scuba Diver with over 20 years of experience. What better way to spend an adventure-filled honeymoon than exploring the pristine coral reefs of the biggest marine park in East Africa with a dedicated dive instructor and getting your PADI Open Water Diving certification together? Get in touch with us here to find out more about our bespoke diving offering.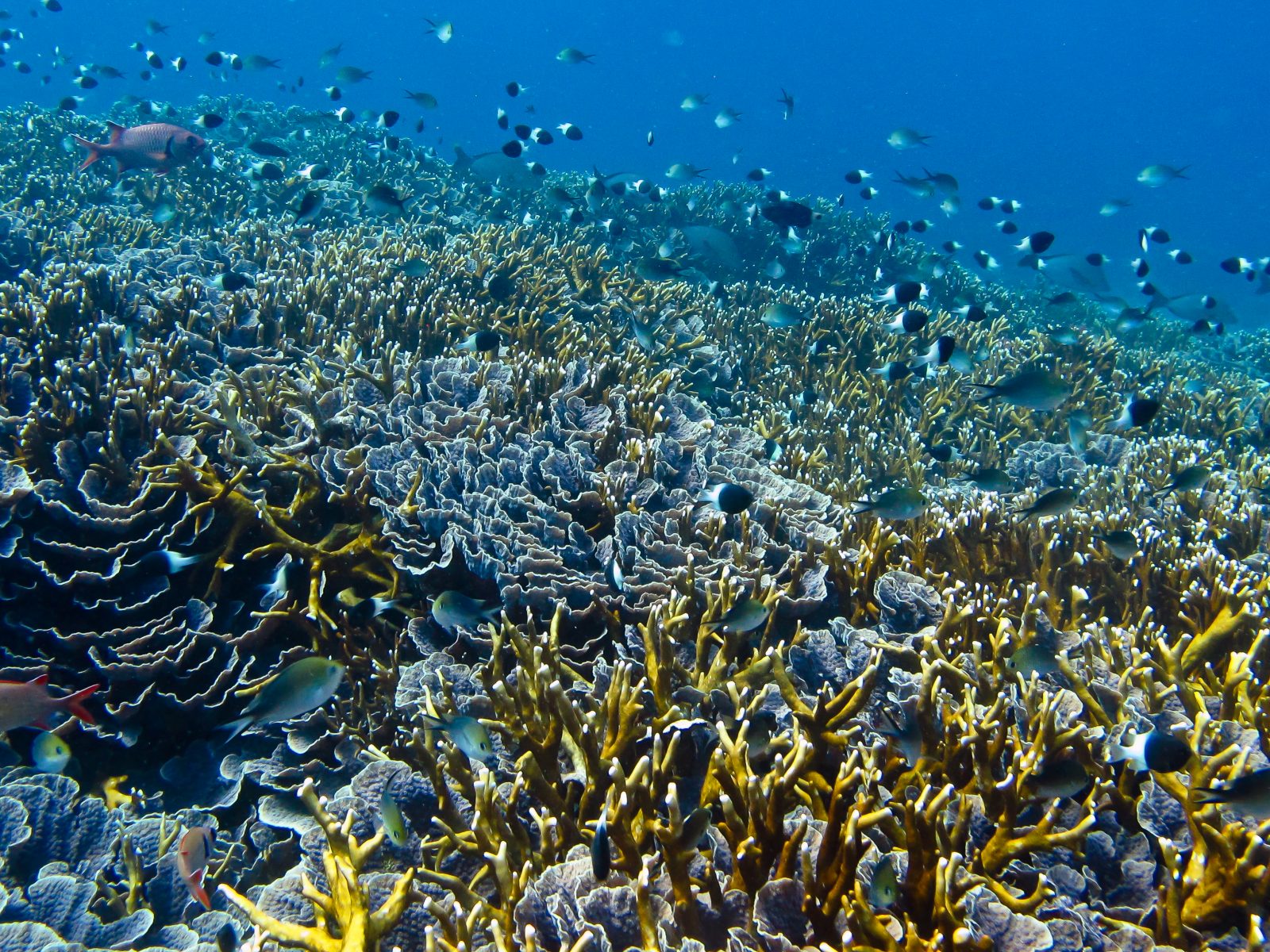 So, if you are the type of couple that loves going on adventures together, discovering new things, pushing your boundaries a bit and ultimately growing together… If you're the type of couple willing to go out of your comfort zone and off the beaten track to experience something truly unique – and probably even fall in love with it, together – then Chole Mjini is for you and we hope to welcome you to the wild side of paradise for a very special honeymoon.