Chole Mjini owner gives insight into diving and snorkeling in the Mafia Island Marine Park
Posted on Thu July 4, 2019.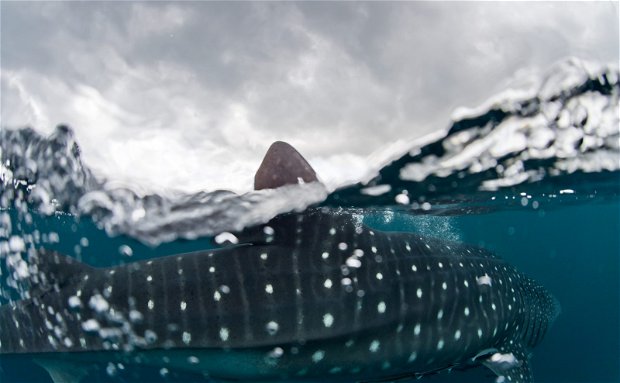 "Many people visit Mafia purely for its diving, which is considered by some to be the best anywhere in East Africa. It's easy to dive two sites outside the bay on a single outing and the hour-long trip out and back again can also be great for sunbathing, sailing and dolphin-spotting," writes Jean de Villiers.
Chole Bay corals and marine life
The marine park surrounding Chole Bay is home to 273 species of coral (Obura,2004), including giant table corals, delicate sea fans, whip corals and huge stands of blue- and pink-tipped stag horn coral. As well as the spectacular variety of reef fish there are turtles and large predatory fish such as Trevally, Grouper and Barracuda. Eagle rays, Giant reef ribbon-tailed rays and occasionally shark are encountered in Kinasi Pass. Mange dive site is best for black-tip and white-tip reef sharks. The corals of Chole Bay, in the heart of the marine park, are remarkably unaffected by the El Niño bleaching events (of 1997–98 and subsequent years) and destructive fishing practices that have blighted much of the East African coastline, Madagascar, the Seychelles and Maldives. 
Chole & Mafia Bay - seasonal guide and diving advice
Almost all Mafia's best diving is in depths of less than 20m. Between June and September, you can dive only within Chole Bay, albeit in almost any weather. For the more challenging dives outside the bay, you have to wait until the calmer conditions which begin around mid-September. Outside the bay and in the entrance to the bay the average size of the fish is bigger, and you have a good chance of seeing a 2–3m grouper; these are friendly and let you come quite close. Visibility from June to September tends to be 10–15m, whereas in October to February it can be 25m.
Mafia is good for beginner divers, as it's very safe inside the bay. Diving outside the bay is slightly more challenging with deeper dives that require Advanced certification. We always dive outside the bay on incoming tides ONLY! When diving in the open ocean, divers are advised to carry two means of signaling: one audible (a whistle or air horn) and one visible (an inflatable surface marker, a flare, strobe light or mirror). In addition, always wear a full wetsuit as protection against exposure, and drink water before commencing a dive. Don't take any risks or push the safety boundary while diving here; it's a long way to the nearest decompression chamber in Zanzibar. Note that you can buy diving insurance in Tanzania.
Diving excursions and PADI courses
A few of the lodges on Mafia offer diving excursions as well as full PADI courses. Chole Mjini offers PADI courses up to Assistant Instructor and diving on many different dive sites – reefs and bommies, channels, walls, drift, ocean and night dives. All these are accessible in a day, while diving safaris can be arranged to destinations further afield such as Forbes Bay on the East coast of Mafia and off the Northern tip of Mafia.