Treehouse Saba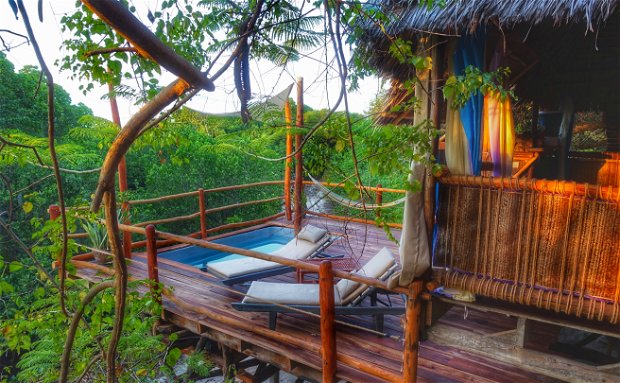 Saba is one of our fully ensuite treehouse built around a couple flamboyant trees and surrounded by ruins, it has been the most popular tree house with our agents and our guests from the day it was finished, for reasons I'm unsure of. Don't get me wrong, Saba is gorgeous but no more so than Nne, Mbili, Moja and my favourites Tatu and Tano. I sometimes think that the preference for seven is a religious or superstitious thing (is that saying the same thing twice?).
To summarize, the pros of Saba are: It is one of the biggest, fully ensuite, easily sleeping two adults and two children. The tea house has fabulous sunset views over the beach and delicious breezes, and it has a large sun deck over the beach with a private plunge pool. It has a light-filled and airy loo and shower.
The cons are that it is on the beach, so it can be a tad noisy in the mornings when the fishermen leave or return (but that lends character). It is the only house that has a good view of Mafia Island across the water, which now has some nasty exuberance of electricity at night causing the fireflies to disappear from the mangroves in front of Saba. But if you're not a refugee from reality like me then Saba is pretty awesome.