Treehouse Moja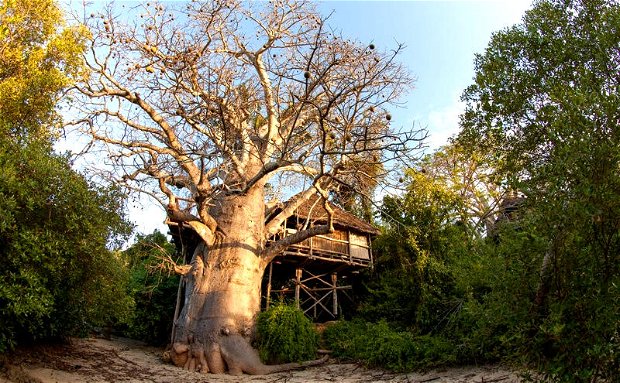 Built high up in the canopy of a huge and ancient baobab (that apparently thinks it's a mangrove, growing as it does with its roots in the sea), treehouse number one is popular because of the views of the sea out to Kinasi Pass – over the mangroves, enchanted by fireflies at night – and the spacious deck that wraps around the tree. Sometimes guests have other inhabitants, such as nesting Fish Eagles or Kites, sharing the baobab. It is the only treehouse built on a single level, with only the one king-sized bed.
The shower, built in a bamboo thicket, is a personal favorite.
The downside of Moja, if there is one, is the toilet. It is one of three that were built by my predecessor and, although they function well, these early toilets are all too small for my liking and (horror of horrors!) the light inside is insufficient to read by.