Top 5 Places To Swim With Whale Sharks
Posted on Sat October 6, 2018.
Swimming with the largest fish on earth has become a bucket list item for many. Thousands of people travel all over the world every year, chasing the various whale shark seasons, to get the opportunity to swim with these gentle giants as they migrate to shallower waters to feed.
There are many places to swim with whale sharks – each with its own unique characteristics – so your choice depends on what you want to get out of the experience. There are places that are home to the largest whale sharks on earth and places with the highest density of whale sharks – but there's only one place where the whale sharks display very peculiar behaviour… Unlike their migrating cousins, they never leave. Go through our list of the Top 5 Places to Swim With Whale Sharks to see which place is right for you.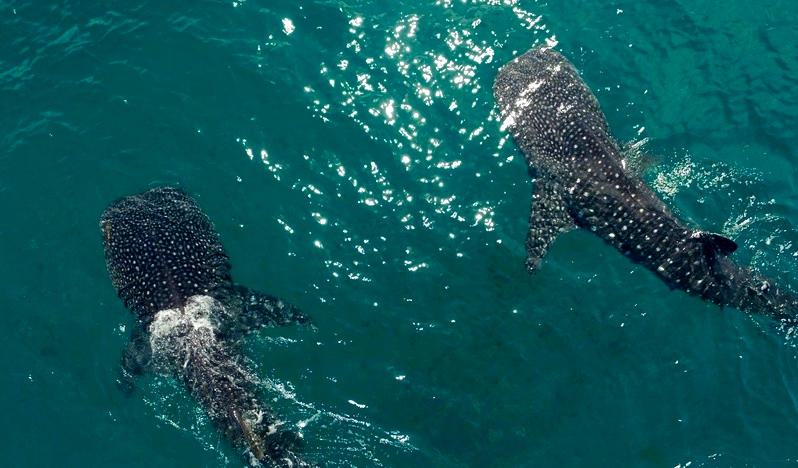 South Ari Atoll, the Maldives – For Beautiful Surroundings
South Ari Atoll in the Maldives is one of the most beautiful places to swim with whale sharks. The tropical islands with their white, sandy beaches leading into warm azure waters are still largely unspoilt and uncrowded by tourists, so this is a great place for a peaceful encounter with whale sharks – especially in peak time (from August to November).
Photo: © Seesea - Dreamstime.com

Yucatan Penninsula, Mexico – For The Numbers 
Once a year hundreds of whale sharks from all over the Atlantic Ocean come together around a little island called Isla Mujeres to feed on fish eggs. This is a spectacular sight and probably one of the highest densities of whale sharks occurring in the world.
Unfortunately, Isla Mujeres is just a quick ferry ride away from the mega-resorts of Cancun and so the whale sharks are not the only animals that come here by the hundreds. Although you are basically guaranteed to see lots of whale sharks here during whale shark season, you'll have to decide if it's worth having your encounter – and your photos – spoiled by dozens of sunburnt grins in full-face snorkel masks.
Photo: Oscar Reyes

Saint Helena Island – If you seek Isolation
If you would prefer to have your whale shark experience somewhere far away from the tourist hordes, you probably can't get further away than St. Helena Island. This remote island in the South Atlantic Ocean is more than 2000 km away from the closest major land mass, so when the large adult whale sharks arrive, there's a pretty good chance you'll have them all to yourself.
St. Helena Island only recently (in October 2017) started to welcome commercial airlines to its airport, which means this tropical gem remains largely hidden from the public… for now. So, if you're willing to endure potentially long and expensive flights and plan your trip to catch the whale sharks in the relatively short peak season (January and February), this might be a good option for you.
The Galapagos Islands – If Size Matters
For some people, whale shark encounters are all about coming face-to-face with the largest fish on the planet. If size is what you're interested in, you'll see some of the largest of the large around the crystal clear waters of the Galapagos Islands. Most of the whale sharks in this area are pregnant females and they can get up to 12 metres in size and weigh about 21 tonnes!
Around the Galapagos Islands, the whale sharks are usually more dispersed and they tend to stick to the deeper waters, so they can be difficult to find. Swimming with these giants is more suited for scuba divers who want to see these massive creatures in the deep – so if you're a snorkeler, you probably won't have much luck.
Tagging whale sharks in the Galapagos Islands. Photo: Simon Pierce
Mafia Island, Tanzania – For The Longest Season
Mafia Island Marine Park is the largest marine park in East Africa and the whale sharks in and around its protected waters are flourishing. Unlike other places in the world, the whale sharks of Mafia Island stay around the island all year long and for 5 months of the year, they feed on the surface of the water. This is the longest whale shark season in the world, which means you have a large window of time to organise your trip in and you can leave the FOMO behind.
Not only are you virtually guaranteed to swim with whale sharks here, you probably won't even have to go far to see them. The placid whale sharks of Mafia Island can sometimes be found only three minutes offshore. And while the whale sharks aren't difficult to find – Mafia Island is (luckily). This stunning conservation area remains largely undiscovered by the tourist masses. It's one of the few places in the world where you can still have a truly wild and authentic whale shark experience.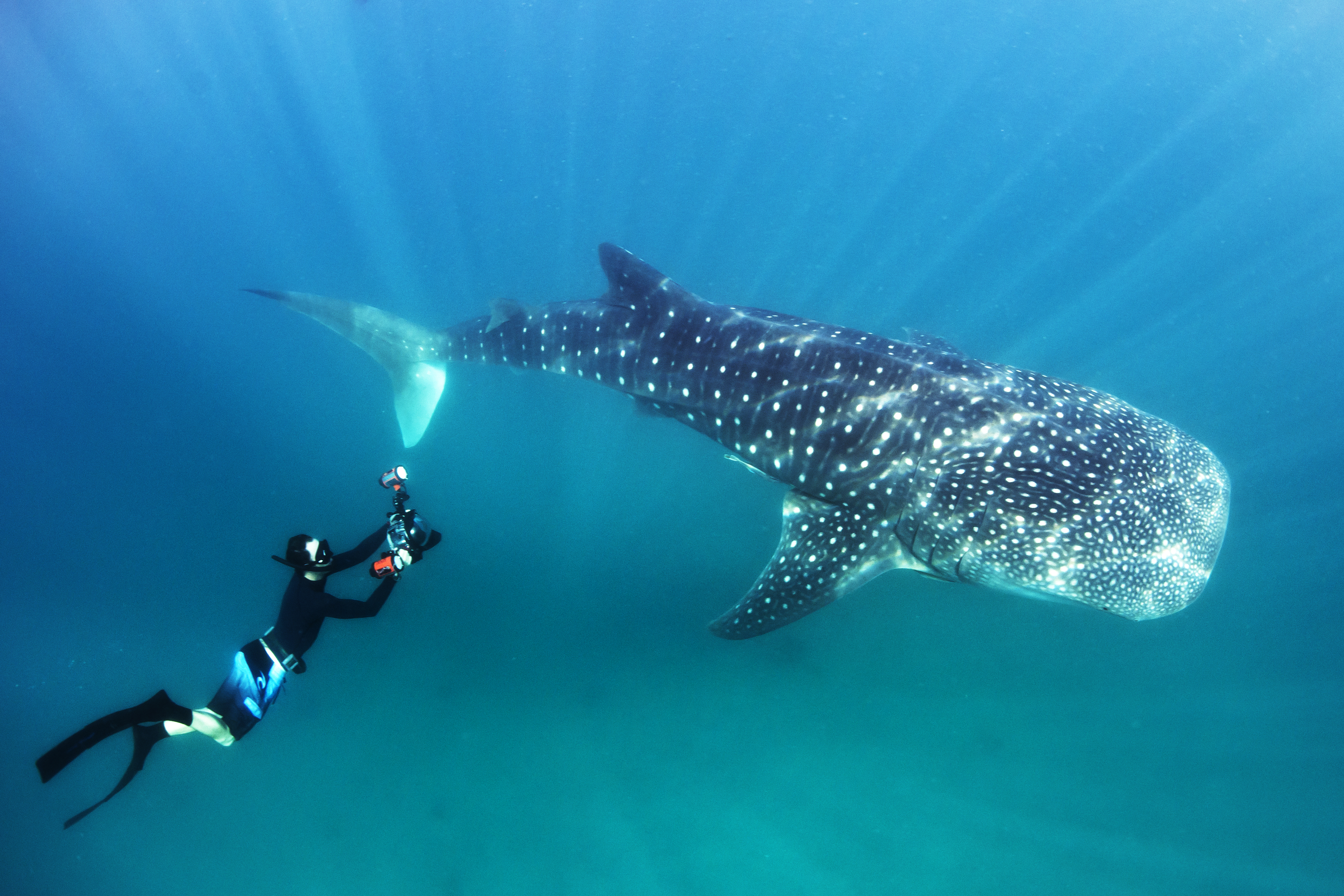 If this sounds like your type of whale shark encounter, you'll be happy to know that Chole Mjini and its sister company, Kitu Kiblu, are always running special offers for people like you. Whether you want to relax in a treehouse at Chole Mjini or get into the action with a Kitu Kiblu Whale Shark Internship, we've got a spot in paradise for you.