Scuba Diving at Chole Mjini and Mafia Island
Posted on Thu October 11, 2018.
Scuba diving is a passion for many people across the world. For the experienced diver, it is the chance to discover new depths, to finetune your buoyancy control, and to find the hidden treasures that lie in wait at every new dive site. For the novice, it that magical feeling of being able to breathe underwater for the first time. It's seeing a whole new submerged world, where time stands still and you become part of the sea life – drifting weightlessly through a flourishing landscape that remains hidden to most eyes.
Whether you're an advanced diver looking for a new challenge or you're completely new to the idea, the abundant, protected reefs of Mafia Island Marine Park and Chole Bay will not disappoint. We invite you to come and spend your nights high up in our semi open-air treehouses, and your days immersed in the warm tropical waters of the largest marine park in East Africa.

Mafia Island Diving
Our friends at Mafia Island Diving run a very popular dive centre on the neighbouring island of Mafia. The dive instructors here are young and always eager to recruit scuba fanatics, so you're sure to get welcomed with a lot of enthusiasm here. If you're interested in joining some of their dive adventures, just let us know and we'll organise for their boat to come and pick you up on the next trip.

Bespoke Diving with Jean 
If you'd prefer a more personalised experience with one-on-one guidance, you'll be happy to know that one of our owners, Jean, is a PADI Master Scuba Diver Trainer, a biologist and he has impeccable knowledge of the marine life and diving spots in the area.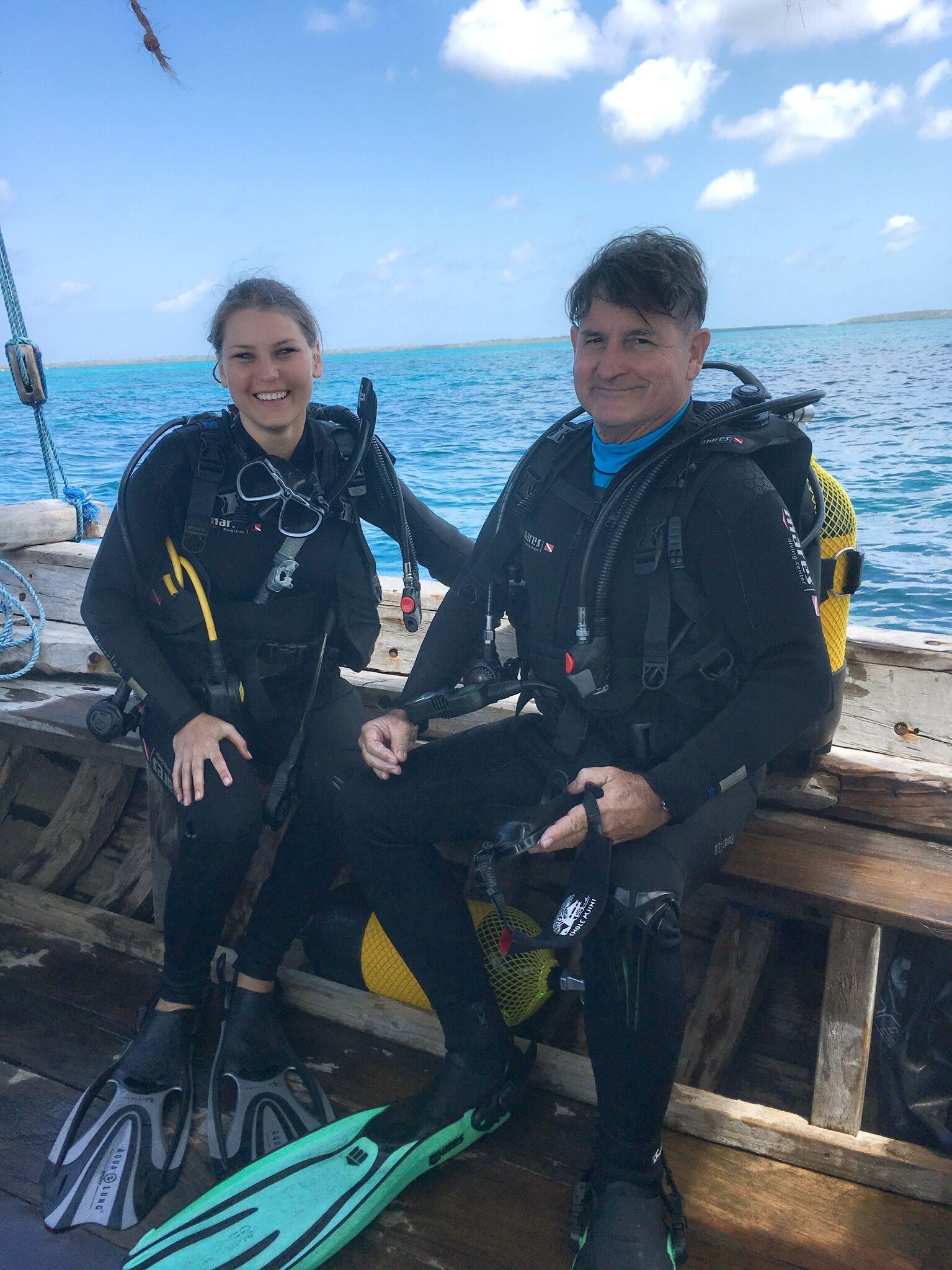 A unique perspective
With his multidisciplinary background, Jean can give you a unique perspective into the weird and wonderful species that can be found in the protected waters of Mafia Island Marine Park.
Faster progress
Bespoke diving with Jean means that you get his (mostly) undivided attention, and you're able to progress a lot faster in your training. Jean adjusts his pace and style according to yours, and he works around the other activities you have planned at Chole Mjini.
Tailored to your interests
Whether it's exploring the 400 species of coral and the myriad colourful underwater creatures or diving with the current to find barracuda, giant rays and the 2,5 m groupers – whatever your interests are, your diving experience can be tailor-made to make sure you don't miss a thing.
PADI Courses
Open Water Diving Course
If you'd like to get certified as a diver, you might want to consider the PADI Open Water Diving Course. This is an in-depth course that will teach you the ins and outs of diving through course material (and quizzes) and practical step-by-step diving experience. To find out more about the PADI Open Water Diving Course, click here.

Discover Scuba – Get our special offer
If you don't need in-depth knowledge of diving and you'd rather go for a high-level introduction to diving, to see what it's all about, you'll probably enjoy the Discover Scuba Course. Check out our Discover Scuba Speical Offer here and click here to find out more about the PADI Discover Scuba Course.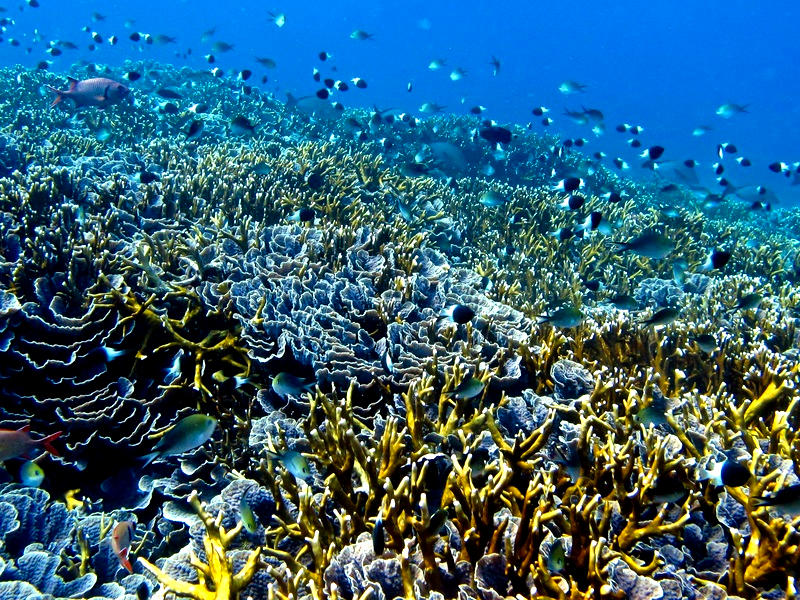 And for those who are already certified and just want the chance to see this protected area's extraordinary reefs and dive sites, get in touch with us and we'll start making the arrangements. 
We hope to welcome you to the crystal clear waters of Chole Bay soon.